On Friday, we began our weekend early after Joel had worked 11 am to 11 pm in the ER for four days straight. Joel was ready for a weekend and I was sure ready to have Parker's daddy around. It would be so difficult being a single parent.
We had such a fun day! We had lunch with friends downtown, took a walk around the park and went on the gondolas over the river. The weather was perfect and we spent the day thinking how blessed we are to be able to live in this little city of ours. Here is a picture from the gondola: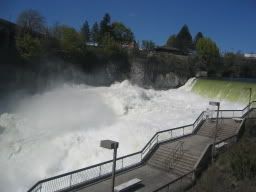 Parker was in prime form the entire day! He was flirting with the waitress and waving at all of the people in the passing gondolas. We are so proud when we hear comments about what a happy little boy he is. I guess it makes us feel like we might be doing something right. Here are a few pictures from the day. Parker loves the kitty...as you can see from his grin.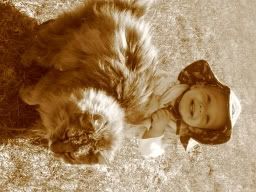 Parker was trying to act cool here even though I made him wear the silly hat.